Overview
SEN HLTA NEEDED FOR ARP
A friendly, supportive school in Barking and Dagenham is looking for a full time HLTA to work in their ARP from September, delivering lessons to up to 6 children. The successful candidate must have experience of working within an SEN environment or have experience of working with autism/ASLD. They are also looking for applicants with the following attributes:
A strong commitment to children's education
Enthusiasm
Patience
Excellent interpersonal and communication skills
A willingness to learn
A team player
A positive attitude
A willingness to carry out personal care duties
Opportunities for training will be provided and support will be offered prior to starting. If you feel you have the skills and experience for this exciting opportunity and would like to be part of this great school, please do get in touch. Daily rate: £90 – £110, depending on experience.
Rate: £90-£110
Teaching Assistant Barking / Teaching Assistant Dagenham / Supply Teacher Barking
Location: Dagenham RM8
Start Date: Immediate
Contract: Full time / Long Term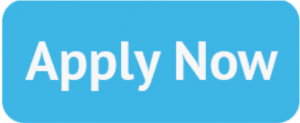 Teachers in Enfield, Teachers in Chingford, Teachers in Loughton, Teachers in Ilford, Teachers in Barking, Teachers in Dagenham
About
Pure Education is a Specialist Recruiter in the Education Sector. We are a leading Agency in London and Home Counties, with over 15 Years experience in the Sector.
As Parents and professional recruiters, we understand that great teaching, comes from great Candidates.
We operate at the highest quality standard in every aspect of our service, and have a concentrated approach, in retaining and attracting the best professionals in the Education Sector.